Advanced Tactical Navigation System (ATACNAV)
ASEI's first contract (1993) was to provide the Autonomous Position Estimation System (APES) for use in tracking and flight control of military target drones.  APES was tested in the QF-4. APES was then modified to serve as the INS/GPS navigation system in the MQM-107E upgrade.
APES was enhanced over the years to meet growing requirements and become the Advanced Tactical Navigation System (ATACNAV), an integrated flight computer and navigation package suitable for use as a flight control computer in precision-guided weapons, manned and unmanned aircraft, ground vehicles, and ships.
The ATACNAV is compatible with a variety of IMU's and GPS receivers (including both SAASM and M-Code receivers) and can be tailored to customer needs.   Variants range from a high accuracy (navigation grade) system suitable for long-duration inertial navigation flight in GPS-denied environments to small tactical grade INS/GPS systems, and a small-sized low-cost system using COTS components.
The ATACNAV has undergone environmental qualification by the US Navy and US Air Force in addition to formal performance testing by the US Air Force on high speed jet aircraft.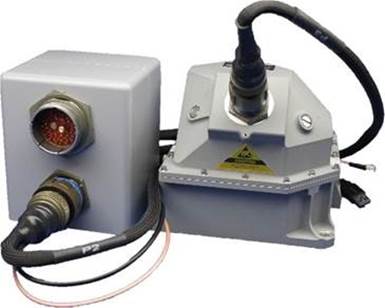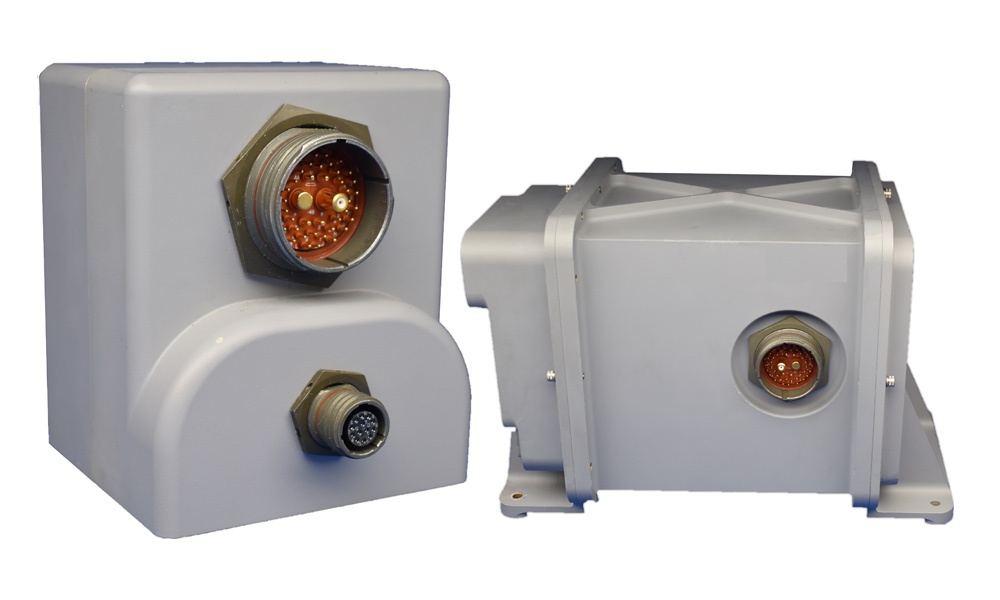 ATACNAV Specification Sheet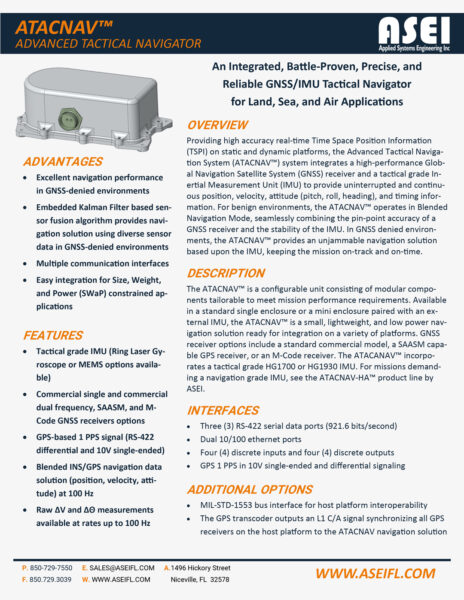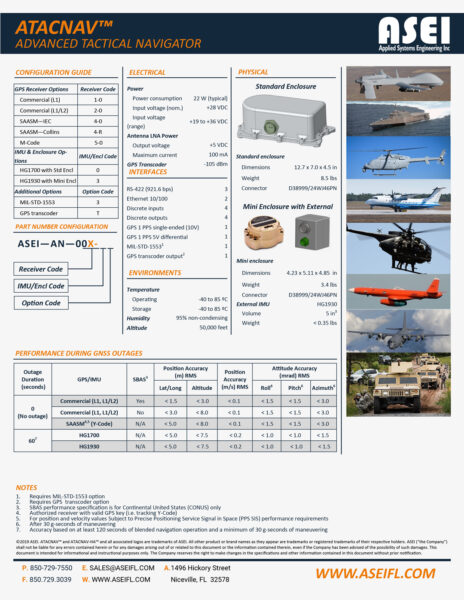 RATS
 (Reconfigurable Avionics Test Set)
A multipurpose avionics test set with a software configurable electronics interface that provides the user the ability to test a variety of computer-based munitions, launchers, and other avionics systems.
RATS DATA SHEET
The Reconfigurable Avionics Test Set (RATS) is a multipurpose avionics test set designed for testing a variety of computer-based avionics systems.  The RATS is equipped with a ruggedized computer and software configurable interface electronics that provide the user with a flexible set of capabilities when testing avionics systems.
Applications:
• Preflight checks
• Loading munition Operational Flight Software (OFS)
• Periodic maintenance checks
Current configurations support ATACNAV, Griffin, Pyros, Small Guided Munition, Common Launcher, Smart Launcher, and others.
Features:
• Integrated GPS L1/L2
• External High Gain GPS Antenna
• Ruggedized computer
• Touchscreen • Daylight Readable Display
• Certified to MIL-STD 810G
• Certified to IP65
• Certified to MIL-STD-461F
• DS-101 Key Fill Port
• Manual SAASM Zeroize Capability
• System Reprogramming Capability
• Instrumentation Data Output
• Automatic Test Log Generation
• Self Contained o Includes Interface Cabling
• Integrated Pelican Case
• Man-portable
• Supports Multiple Avionics Systems
• INS/GPS Navigation Systems
• Smart Guided Weapons
• Smart Launch Systems
Specifications:
• Power 110VAC
• 250 Watts
• 50-60 Hz
• GPS
• L1/L2 Reference Receiver
• 50 Foot RF Cable
• Operating Temperature: 0°C  to  +55°C
• Storage Temperature: -20°C  to  +70°C
• Form Factor:20.62″ x 16.87″ x 8.12″
• <30 to 65 lbs • Minimal RF Emissions
• No WiFi
• No Bluetooth
• Test Functions
• GPS RF
• BIT Monitoring o Communications
• Sub-system Status
• Reprogramming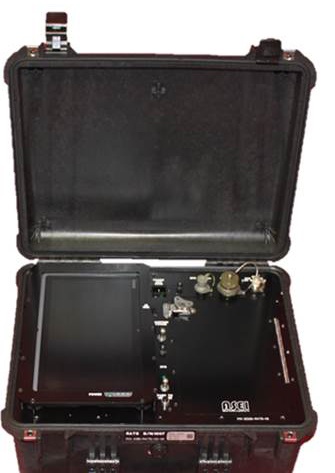 B-52 & Predator Store Interface Simulator
B-52 and Predator emulators which allow testing of a platform-store interface without requiring the actual platform.  Contact us for more information.

Avionics & Test Equipment
(Hardware)
Designed and produce a variety of electronics systems including flight control computers used in precision-guided weapons, launcher systems, automated test equipment, and weapon trainers.